Project title:  Green Tomorrows
Financial Literacy
Credit and Financial literacy outreach to farmers allowing them to qualify for
USDA loans, grants, subsidiaries, and financing to grow their farm business.
Funds to identify new farmers:
Local restaurants looking to grow what they sell
Financial literacy programs to prepare High School seniors
Encouraging high school students to choose Agriculture as a career choice and as a college diploma choice
Genesis 1:29 Project is a faith based initiative looking for those interested in a more natural lifestyle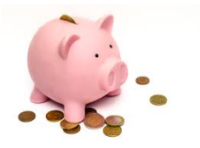 Project title: Gardens on the Move
Farm to Table Initiative
Farm to table delivery shuttle

Dearborn and Ohio County residents
Locally owned restaurants
Deliver to Food Pantries as well

Aid in marketing efforts to Farmer's Markets

Provide SNAP and EBT access

Access to our social media network to increase turnout foot traffic at market
Mobile Classroom providing cooking classes and nutrition education

At events, trade shows, markets or craft fairs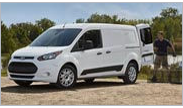 Funding for the delivery van has been provided by the Rising Sun

Regional Foundation.

Project title: Seeds of Hope
Education
Farm to school program




Junior Chef competitions




​Taste Testing



Gets kids excited about playing in the dirt
2' x 24' x 6" raised bed for plantings at a daycare and High school shop class to build

Helps to encourage farming as a career choice

Partnering with FFA and other existing youth programs
Teaches nutrition

Mobile classroom providing a 15 minute weekly hands on activity about fresh ingredients

Get kids to taste natural foods and experiment with flavor
Provide an "education cut away"hive or "observation hive" to teach about bees
The Poultry to Plate Cooperative is a Farm to School initiative sponsered by the Sunman-Dearborn School Corporation to supply fresh eggs, chickens, broth, and turkeys to the school system food program.


Project title: Rooftop Renegades
Economic Development
Urban gardens on flat rooftops DWTN Aurora
Vertical and container gardens are USDA new Hot Topics
Add Honeybees
Increase visual appeal of the community
Will employ full time farmers  
Support for Organic Certification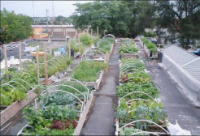 Pending funding from the USDA, the Rooftop Renegardes - Organic Research Project is set to begin later this year making downtown Aurora an education and research destination for Organic farming practices.  

This is the first of many individual garden envirnoments we can create by using each rooftop as a seperate ecosystem.
Project title: Rooftop Renegades
Economic Development
Work with city leaders to find a way to gradually move Dearborn County off-grid
USDA has already created the power point to have the conversation
Manufacture solar panels somewhere in Lawrenceburg or Aurora
Huge open field – no standards set yet in US – multiple projects but all are regional
No one is manufacturing or distributing in our area
Will employ installers and line workers as well as sales and administrative support at fair wages
CSA (Community Supported Agriculture)
GAP programming and Food Safety education
Aurora, IN has always been supported by manufacturing.

We would like to propose we repurpose an old manufacturing building to enter the solar panel market.  It is a largely under developed market waiting for us to make the most of.

Let's put Dearborn County

back to work.


Thinking about going into farming as a career choice?

Aquaponics is a new and growing natural choice.  It provides four seasons of growing and can furnish fresh local fish as well as vegatables.  
This isn't your Daddy's farm!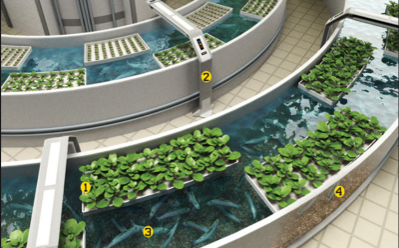 Project title: Blue to Green
Aquaponics
Using greenhouses to sustain fresh foods in our community year round
Extend or increase growing cycles to increase farmer income
Including aquaponics so that we can add fresh natural fish to the local diet